Welcome to Goose Graphic Design
Art and design make mundane, everyday life more beautiful and creative. In a world without designers, there would be less creativity. As a highly-skilled, hardworking graphic designer specializing in visual communication, branding, package, print, and website design, I add another unique perspective to the world. Working from concept to completion, my creative process facilitates meaningful designs. Time management and detail-orientated skills complete designs and projects, working through multiple variations to achieve the results for the client's needs.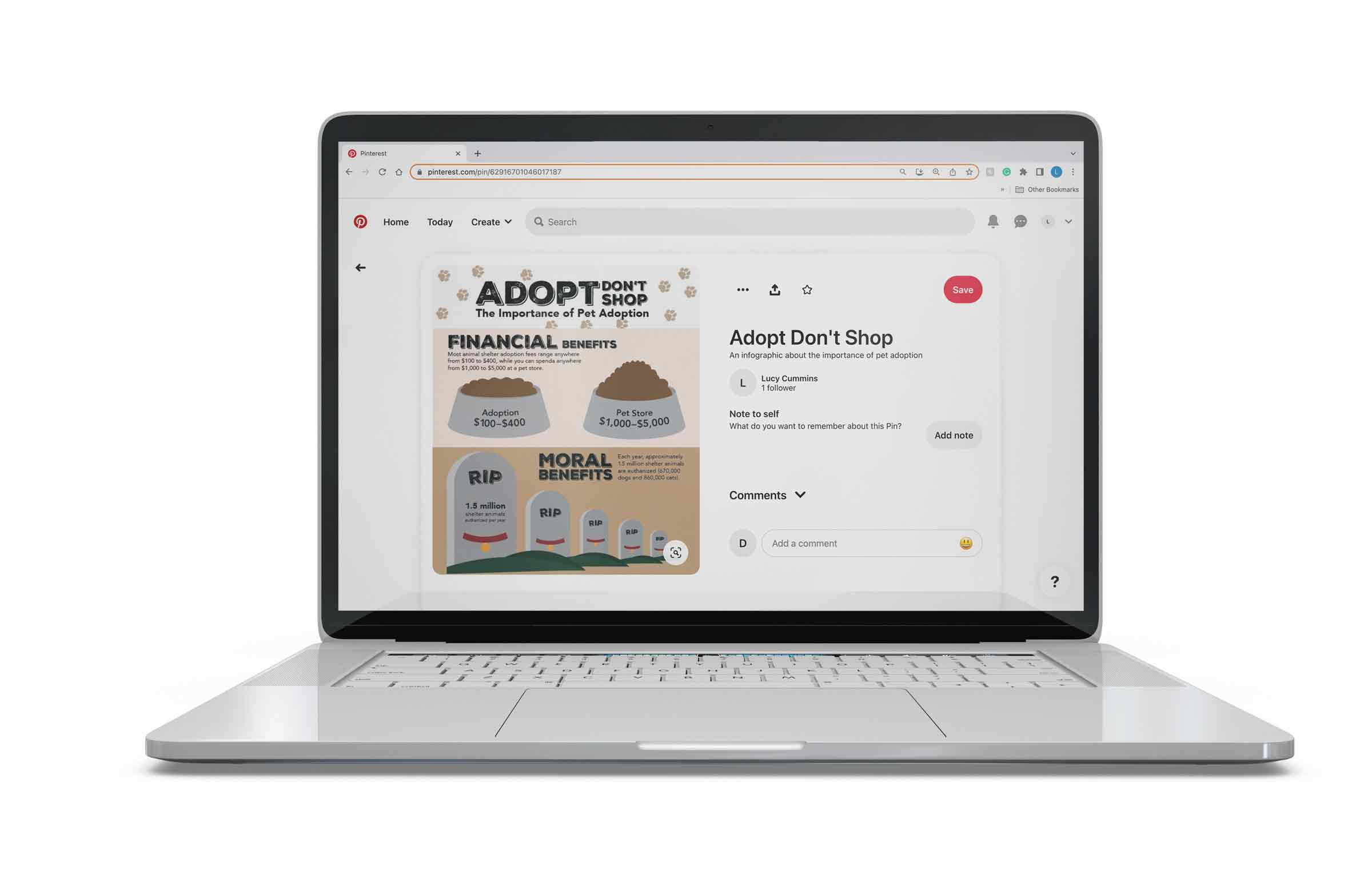 Adopt Don't Shop
|

The Importance
of Pet Adoption Infographic

The importance of adoption is a growing concern throughout the United States of America. This infographic uniquely illustrates facts to bring awareness to this issue. Adopting one dog affects not just one animal but all animals everywhere, giving every dog an option to live a safe, happy, and long life. Adopt Don't Shop Infographic uses icons and symbols to showcase dog adoption information and facts. These icons grab the viewer's attention and lead them through the infographic. It is divided into six different sections based on research and facts.
Getting a custom logo tailored for your business is an excellent way to establish your brand's identity. Once your logo design is complete, your designer should present it in various formats to ensure its versatility across different platforms. When receiving a newly designed logo or if you are starting as a graphic designer, it is essential to understand each logo file format and what they are used for.